Comprehensive Eye Care
Annual exams are very important not only to determine if you need correction to see well, but also to maintain the health of your eyes and general health.


About our comprehensive eye exams
Proudly serving Allen, TX and surrounding areas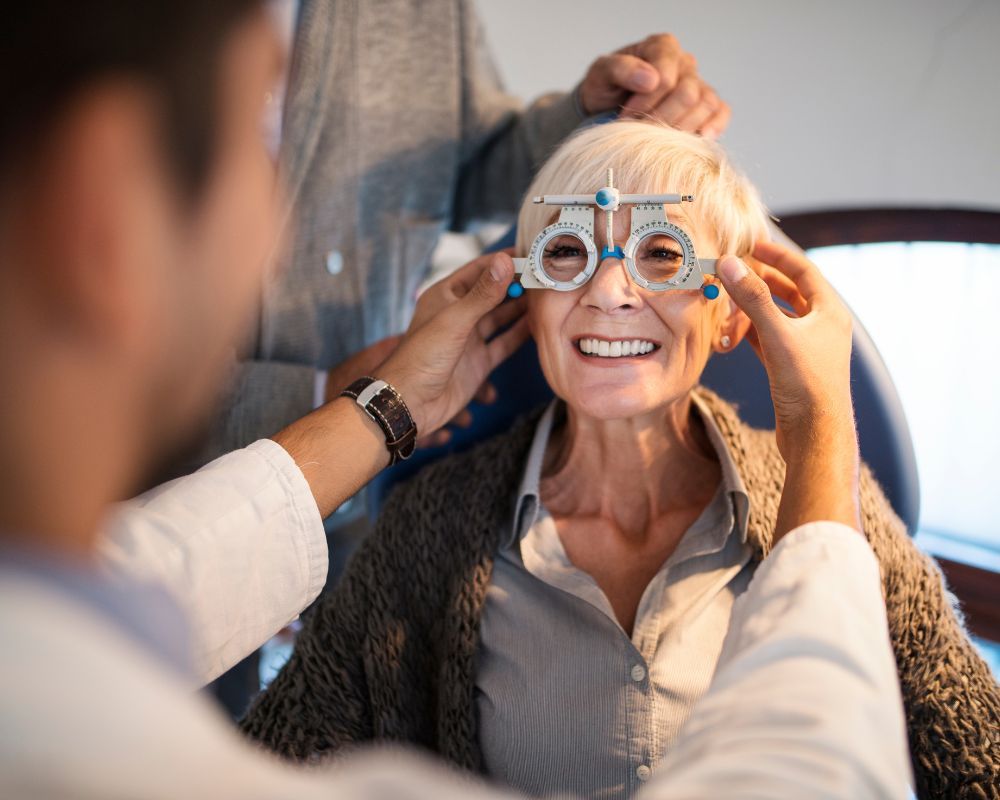 Comprehensive services
While many eye diseases let you know something's wrong – with symptoms such as red eyes, light sensitivity, or flashing lights – some serious, vision-threatening problems have NO warning signs. For example, most forms of glaucoma produce no symptoms whatsoever until some vision has been permanently lost. Unless you have your eye doctor monitoring your ocular health yearly for changes, you may be at risk for eye diseases. Proper eye care and checkups are the only way to ensure your peepers keep on peeping.
A complete eye exam involves a series of tests designed to evaluate your vision and check for eye diseases. It doesn't hurt and it isn't scary. Your doctor may use curious-looking equipment, shine bright lights directly at your eyes, and request that you place your head in a variety of instruments. Each test is necessary and serves the purpose of allowing your doctor to evaluate different aspects of your vision.
What our patients are saying about us
Very Helpful
"The experience was top-notch! I found Allen Eyecare Center on a whim through my insurance and I have hit a home run! Thank you!! I would highly recommend it!"
~ Ashley
Best Care
"I have been going to Allen Eyecare for over 20 years. Cannot say enough about the wonderful care we have all received from the doctors and office staff."
~ Julieanne
Smiling & Warm
"Every single time I leave Allen Eyecare Center, I feel like I have just been blessed.... The office staff is always smiling and warm."
~ Brooke
Ready to schedule an appointment? We are now accepting new patients!